1. Dr. MODADUGU VIJAY GUPTA (World Food Prize Laureate, India )



Dr. Modadugu Vijay Gupta has over 50 years experience in Fisheries, Aquaculture and research management in India and over 20 other countries in Asia, Pacific and Africa. His path breaking research in early 1970s in India laid the foundation for "Blue Revolution". Dr. Gupta's pioneering work in all the countries where he worked resulted in increased production, creating livelihoods among poor and empowerment of women. As Research Coordinator of International Network on Genetics in Aquaculture, Dr. Gupta initiated genetics research programs in 12 countries of Asia and Africa resulting in development of improved breeds of fish for aquaculture. Dr. Gupta has been Consultant tothe World Bank, the Asian Development Bank, United Nations Development Program (UNDP), FAO, Danish International Development Agency (DANIDA), Australian Agency for International Development (AusAID), United States Agency for International Development (USAID), Commonwealth Secretariat, Agriculture Research Center of Netherlands, Mekong River Commission, WorldFishCenter (CGIAR), Malaysia, etc.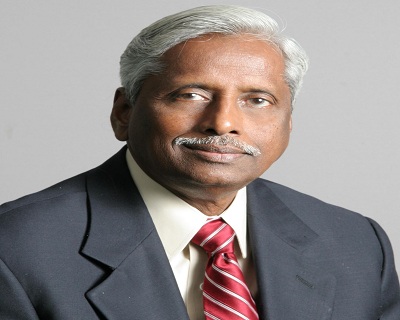 Dr. Gupta has received a number of awards, most prominent among them being theWorld Food Prize, considered as Nobel Prize in Food and Agriculture and the Sunhak Peace Prize.Dr. Gupta retired as Assistant Director General of WorldFishCenter (CGIAR), Malaysia and is presently:Member, High Level Panel of Experts of Committee on World Food Security of United Nations; Honorary Technical Advisor to Govt. of Andhra Pradesh; Chair of Research Advisory Committees of Indian Council of Agricultural Research (ICAR) and other organisations.




2. Dr PETER EDWARDS (Emeritus Professor, AIT, Thailand)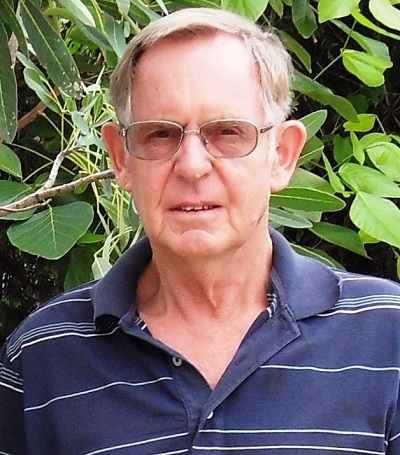 Dr. Edwards is currently an Emeritus Professor at the Asian Institute of Technology in Thailand where he founded the aquaculture programme. He has 40 years of experience in aquaculture education, research and development in Asia where he is based. His main areas of interest are small-scale farming, integrated farming and the environment in developing countries. He has published over 200 papers, about a quarter in refereed international journals, several reviews, and 2 authored and 2 edited books. He has been a consultant for many international and regional organizations e.g. ACIAR, ADB, ESCAP, FAO, NACA, UNDP, The World Bank, WorldFish and WHO. He was awarded Honorary Life Member of the World Aquaculture Society in 2012. He writes a regular column on rural aquaculture for NACA's quarterly magazine Aquaculture Asia.



3. Dr NYAN TAW (Shrimp Farming Consultant, Malaysia)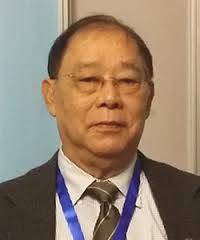 Dr. Nyan Taw has made significant contributions to development of Shrimp Biofloc technology, and is currently Consultant for World Bank-funded CRSD project in Vietnam. He was former GM of Blue Archipelago Bhd, Malaysia; CTA for FAO projects and SVP/VP of integrated shrimp farming companies (Dipasena &CPB) in Indonesia. He has published and presented over 80 papers, authored a book on prawn culture in Burma (1984) and recently co-authored a chapter in the book, Biofloc Technology: A Practical Guide Book.



4. Dr KEVIN FITZSIMMONS (TheArizona State University, USA)



Dr. Kevin Fitzsimmons is a past President of the World Aquaculture Society and a Professor and Extension Specialist at the University of Arizona. He teaches Aquaculture and related courses, and serves as the extension agent to fish farmers in Arizona. His research and extension work since 1981 have focused on improving the sustainability of the aquaculture industry domestically and abroad. He has been a leader in the development of the tilapia farming industry on a worldwide basis and has worked on or visited tilapia farms in more than 50 countries.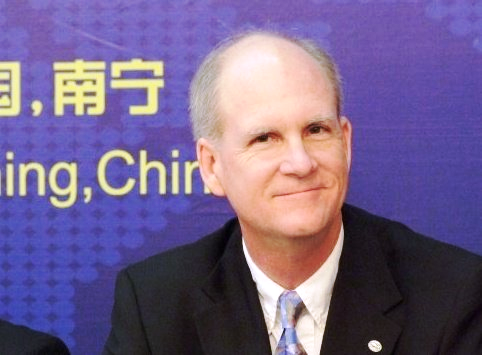 He has developed aquaponics systems for tilapia and vegetables and polyculture systems to rear tilapia, shrimp, soft-shell crabs and seaweeds. He currently has research/development projects in Myanmar, Pakistan, Kenya, the US, Saudi Arabia, and the United Arab Emirates. Dr. Fitzsimmons currently serves as the Director implementing a three year USAID supported University to University capacity building grant with a focus on aquaculture and food safety in Myanmar.






5. Dr LUIS FERNANDO ARANGUREN (The Arizona State University, USA)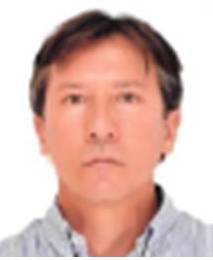 Dr.Fernando is a Marine Biologist with MSc in Pathobiology and PhD in Pathobiology and Microbiology with a Minor in Epidemiology. He did his MSc and PhD at the University of Arizona under supervision of Dr. Donald Lightner. He has been working in shrimp diseases for 17 years with broad experience in diagnosis and control & prevention strategies. Two of the diagnostic techniques he developed as part of his research, are used now in the OIE Manual (Animal World health Organization) for a rickettsia detection called Necrotizing hepatopancreatitis (NHP-B) by two techniques PCR and qPCR. He was part of the team who discovered the effect of temperature in WSSV-affected shrimp. Currently, he is the histopathologist of the OIE reference Lab at the University of Arizona. He has been a Consultant in Biosecurity for the shrimp industry in the Ministry of Agriculture in the Kingdom of Saudi Arabia for the last 5 years.



6. Dr HEIN VAN DER STEEN (Global Gen Breeding Specialist, Evesham, UK)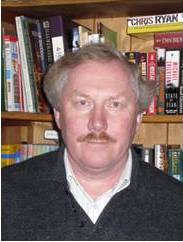 Dr. van der Steen did his MSc animal production and PhD animal breeding atWageningen Agricultural University, the Netherlands. Worked for 14 yearsas Assistant/Associate Professor Pig and Poultry breeding at WAU beforejoining PIC, an international pig breeding company based in the UK. Movedin 1998, with the relocation of the PIC HQ (by then Sygen) to California, US,as Animal Sciences Research Director and SyAqua (shrimp breeding)Technical Director. Designed and managed the SyAqua shrimp breeding andresearch program till the end of 2005. Started to work with Global Gen in 2007and became CEO of PGI, a Canadian biotech company, in 2008.



7.Dr BOONSIRM WITHYACHUMNARNKUL (Centex Shrimp, Mahidol University, Thailand)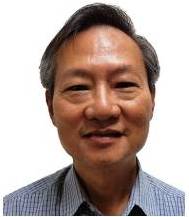 Prof.Boonsirm is the Director of Centex Shrimp (Center of Excellence for Shrimp Molecular Biology and Biotechnology), which is composed of more than 50 researchers working to solve shrimp problems. One of his main interests is on domestication and selective breeding of shrimp, with disease screening by DNA-based technologies, genetics, on-field research and production of specific pathogen-free stocks. In-depth research on the mechanisms of virus-shrimp cell interactions is also one of his major priorities



8. Mr. VEERASUN PRAYOTAMORNKUL (Thai Organic Shrimp Farming Group, Thailand)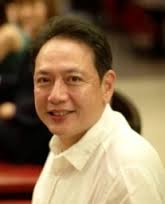 Mr. VeerasunPrayotamornkul of Thai Organic shrimp farming Group is a great proponent of Aquamimicry concept that is successfully practiced in shrimp farms of Thailand and Vietnam. Aquamimicry promotes environmently production methods with the shrimps grown in a system where natural live feed are generated by the application of fermented rice bran or fermented soya grits, often combined with a recirculating system using tilapia to control water quality. This concept is spreading fast to other parts of the world as a means of producing disease-free shrimp.



9. Yew-Hu Chien (Department of Aquaculture, National Taiwan Ocean University, Keelung, TAIWAN)




Yew-Hu Chien, Ph.D., Professor in Department of Aquaculture, National Taiwan Ocean University (NTOU), obtained his Ph.D. in Marine Sciences and M.App.Stat. in Experimental Statistics, Louisiana State University in 1980. He has been Dean of Office of International Affairs, Chairman of Department of Aquaculture, NTOU; Board of Director (BD), Secretary, and Vice President of the World Aquaculture Society (WAS); BD of Asia-Pacific Chapter of WAS; Council of the Asian Fisheries Society (AFS); Secretary of Taiwan Chapter of AFS; Coordinator of Fishery Science Program of National Science Council (now Ministry of Science & Technology) in Taiwan; Editor-in-Chief of Journal of Fisheries Society of Taiwan; Associate Editor of Journal of the World Aquaculture Society; Contributing editor of several aquaculture and aquatic biology related journals.



10. Mr.UDO CENSKOWSKY (Vice President, Shanghai Ocean University, China)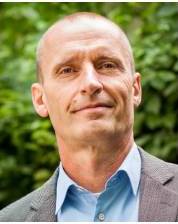 Udo Censkowsky is the Founder and Director of Blue Sensus – Sustainability and Seafood Consulting Group, and is specialized in the organic and sustainable seafood business (aquaculture and fisheries). While the company is newly established Udo Censkowsky has a background of more than 25 years in the organic and sustainable food business. As one of the pioneers in the organic aquaculture movement he organizes the BioFish Forum since 2004 in Nuremberg, Germany.



11. Dr. JIALE LI (Vice President, Shanghai Ocean University, China)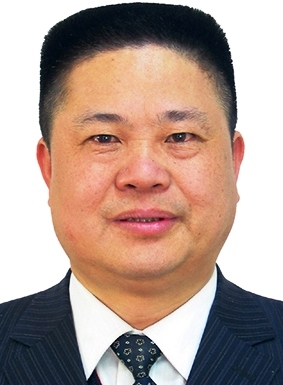 Prof.Jiale Liwas born in July of 1963. He is the professor, supervisor for PhD candidates, and Vice president for Shanghai Ocean University. He is also the Dean for Key Laboratory of Freshwater Aquatic Germplasm Resources of the Ministry of Agriculture. Prof Li's research interests are aquatic animal germplasm and aquaculture techniques. Besides, Prof Li has taken up some part-time positions, and they are the gengeral secretary of Fisheries Education Committee of the Ministry of Education, the managing director for Fisheries Scoiety of China as well as the chairman for its Freshwater Aquaculture Branch, the member for The National Aquatic Protospecies and Variety Approval Committee, and the editor for some academic journals like Aquaculture and Fisheries, Fisheries Journal, Journal of Fishery Sciences, and Progress in Fishery Sciences



12. Dr. XIE, SHOUQI (Vice President, Institute of Hydrobiology, CAS, China)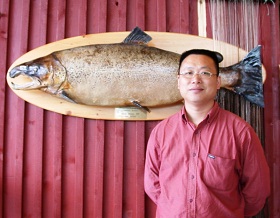 Prof.Dr.XIE obtained his PhD in 1997 in the Institute of Hydrobiology, ChineseAcademy of Sciences (CAS). He has been focusing on the research in the nutrition, feed and feeding of aquaculture animals. He is a council member of the Society of Aquatic Animal Nutrition of China and council member of the Society of Ichthyology of China. He also serves on the editorial board of Aquaculture Nutrition, Aquaculture Research, Freshwater Fisheries, and Journal of Fishery Sciences of China. He is the vice chief editor of ActaHydrobioligicaSinica. He has published more than 140 peer-reviewed scientific articles.



13. Dr.ZHANG SONG (Vice President, Guangdong Link Ocean Group Co. Ltd., China)



Dr. Zhang Song, the current Vice President of Guangdong Link Ocean Group Co., Ltd., Chief Technical Officer of Guangzhou Nutriera Biotechnology Co., Ltd., Professor of The National Research Center for Freshwater Fishery Engineering Technology and Graduate Student Supervisor of South China Agricultural University. He had provided technical guidance and a full range of consultations for hundreds of feed mills of China and Southeast Asian countries. Many of them make rapid progress.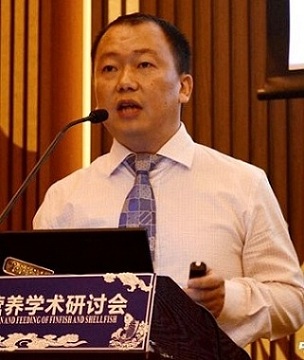 Dr. Zhang graduated from the Institute of Hydrobiology, Chinese Academy of Sciences. He ever worked at China's largest aqua feed enterprises which called Guangdong Haid Group Co., Ltd and specialized in the R&D of aqua premix and aqua feed for up to 10 years. He served as Chief Technical Officer, General Manager and other positions of subsidiary premix enterprise under Haid Group. At the early of 2017, Dr. Zhang and Dr. Yang Yong created Link Ocean Group. Its subordinate company Guangzhou Nutriera Biotechnology Co.,Ltd, which is professionally engaged in R&D and sales of aqua premix, and will become the leading enterprise of this field this year in China.





14.Benjamin Dong(Dong Qiufen)-(Guangzhou Nutriera Biotechnology Co. Ltd., China)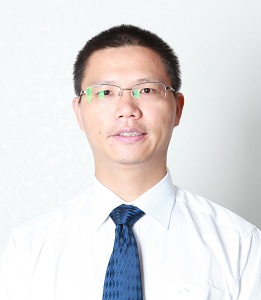 DONG QIU FEN is global Technical and Marketing General Manager of Guangzhou Nutriera Biotechnology Co.,Ltd. With a master degree in aquaculture nutrition, he worked as a farm manager for 4 years and was in charge of the hatchery and farming of white leg shrimp and freshwater fishes. And after that, he joined Nutriera Company to lead a technical support team to serve the aqua feed mills in Asian countries.
He and his team have many years of experiences on snakehead fish, and since 2009 his team promoted snakehead fish hatchery, farming and feed technology to Vietnam, Myanmar, Bangladesh and India successfully.



15.LIU MING (Dynaqua Biotechnology Co. Ltd., China)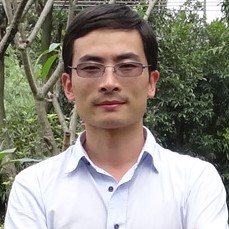 LIU MING is Asia Regional Technical Director of Dynaqua Biotechnology Co., Ltd. With a master degree in aquaculture, he did researches about aqua nutrition in Institute of Hydrobiology-- Chinese Academy of Sciences for 3 years, and then he spent another 5 years in one big aqua feed group in China with the job of aqua nutrition and disease, after that he joined Dynaqua Company to supply service in Asia regional countries. He is specialized in aqua nutrition, farm management, water quality control as well as solutions on fish & shrimp disease.



16. MICKY WU (WU QIANGLIANG)



Micky Wu graduated from Huazhong Agriculture University as a master at aquaculture nutrition specialty. With 5-year experiences on quality control in shrimp feed factories, he now works for Guangzhou Nutriera Biotechnology Co., Ltd. as deputy technical manager to service feed mills.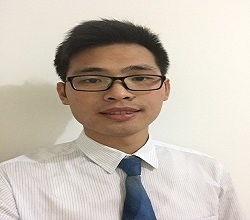 He has accumulated plenty of experience about high value feed raw material quality control & identifications. In his presentation, he will share how to control feed raw material quality, improve feed quality and performance, how to improve the quality control system, and keep the Q&C ability consistently.